The Russian Orthodox Church's Department of External Church Relations issued the a new release 15MAR19 at 23:04 hrs, the statement reads as follows:

Patriarch Kirill's condolences over the terrorist action in Christchurch, New Zealand

On March 15, 2019, armed people started shooting at two mosques in Christchurch, New Zealand. According to the latest reports, 49 people were killed and dozens were wounded. His Holiness Patriarch Kirill of Moscow and All Russia sent a message of condolences to New Zealand Governor-General Patsy Reddy.

Governor-General Patsy Reddy
New Zealand

Your Excellency,

With sorrow I have learnt about the terrorist actions carried out in mosques of Christchurch in which dozens of civilians have been killed. I express to you and to all the people of New Zealand my profound and sincere condolences over this tragedy.

Whatever rhetoric terrorists may have used, their ideology is misanthropic and their action is a grave sin, for nobody has a right to take lives of innocent people.

I wish consolation from above to the relatives and loved ones of the victims and a speedy recovery to the wounded, and to all the people of New Zealand I wish peace and well-being.

Respectfully,
+ Kirill
Today, January 31, 2019, at 7:13 AM, Olga Bruner, aged 96, fell asleep in the Lord at the VNA Hospice, Butler, PA.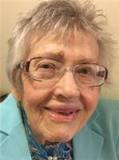 The funeral arrangements are as follows:
Sun Feb 3

Viewing:

2:00 - 5:00 PM

Geibel Funeral Home,

201 East Cunningham Street, Butler, PA.

Panikhida:

4:30 PM

Geibel Funeral Home,

201 East Cunningham Street, Butler, PA.

Mon Feb 4

Funeral:

11:00 AM

St. Andrew Orthodox Church,

201 Penn Avenue, Lyndora, PA

Internment

North Side Cemetery, Butler, PA

May Olga's Memory be Eternal!
The obituary can be found here.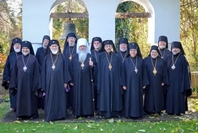 The Holy Synod of the Orthodox Church of America has issued the following statement on the Ecumenical Patriarch establishing an autonomous church in the Ukraine in opposition the Russian Orthodox Church's concerns under canon law. The statement can be read here
The parish wishes to advise that today we received a notification from the PA Dept. of State (PADS) stating that the church's name has officially been changed from St. Andrew's Russian Orthodox Church of Lyndora to St. Andrew Orthodox Church.

PADS says the name change occurred on the 13DEC18 but in reality it was after they received the returned filing that they had sent back to us to correct and on receipt of it on 07JAN19 (Russian Christmas) that they made it retrospective.

PADS records display both our current and former name.
The Butler Eagle, on Tuesday, January 15, 2019, in their Bulletin Board section stated that this parish was making pirogues this week and would sell them today, Friday, January 18. The Butler Eagle published that notice in error. We will not be selling pirogues today.

We will, however, be making perogies in February, March and April and they will be sold on Friday, February and March 15 and again on April 12, for $8.00 / dozen.
Perogie orders can be made by calling (724) 312 3783.