On the eve of the Nativity of Christ the parish celebrated the vigil service at 5:30 PM and then came back together the next morning, Tuesday, 25th December, 2018, to celebrated Divine Liturgy of the birth of our Lord and Saviour.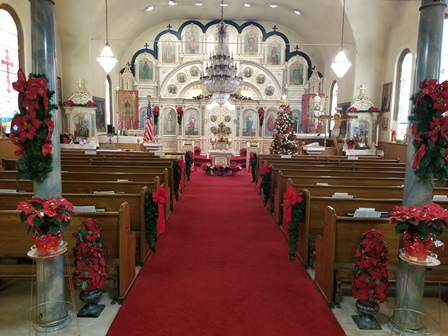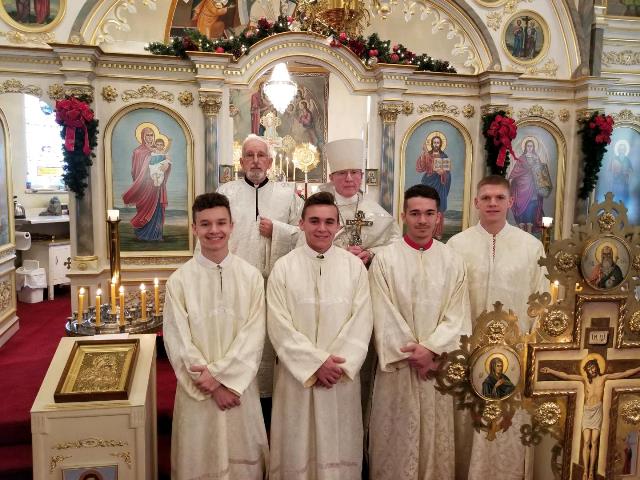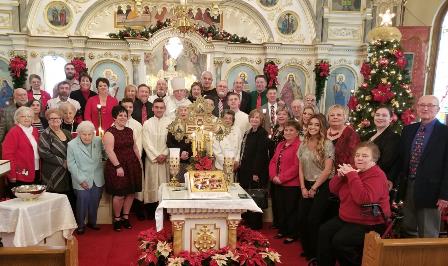 The parish is collecting new socks for men, women, boys and girls on behalf of the Butler council of the Society of St. Vincent de Paul. Please bring those socks to the church on Sunday, December 16, 2018.

A reminder that it also the third Sunday of the month when we collect money for the church's charities at the end of Divine Liturgy.
The Sisterhood of the Altar will be offering the sale of Poinserrias where they can be order in memory or to honour someone. They are being offered for $10.00 each and the last day for orders is December 16, 2018, by calling (724) 282 8173 or (724) 290 6543.
At 10:38 AM yesterday, 16 November, 2018, the church lost all power while making pierogies. The Sisterhood of the Altar sustained a loss of approximately $2'400.00 and this morning had to dump bags of potato balls that could not be placed inside the pastry. The power company informs us that electricity will be restored at approximately 11:00 PM Sunday, 18 November, 2018.